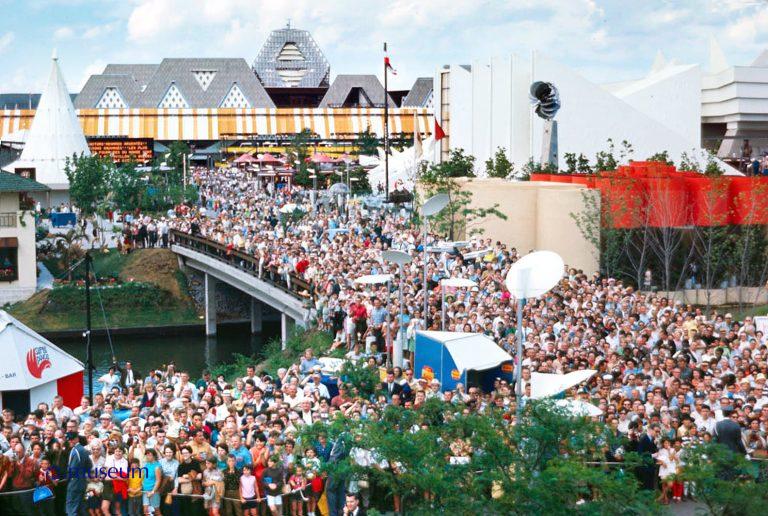 Expo67.museum is a project of enthusiasts and collectors of the 1967 International and Universal Exposition better known as Expo67.
The goal of the media library is to digitize documents, archives, files and press releases in order to make them accessible and intuitive to the general public, researchers and those curious about this unique event in the history of Quebec, Montreal and the world.
Hundreds of documents are still to be digitized, some of which are unpublished in the digitization and presentation to the public.
Rights of use, reuse and credits
Some of the materials made available on this site may be protected by copyright.
Other documents have been identified as being in the public domain.
Expo67.museum, a registered non-profit organization, makes them available for educational purposes under the fair dealing provisions of the Canadian Copyright Act (R.S.C. [1985], c. C-42).
You may therefore reuse the content as long as you cite the exact source (expo67.museum Archives. Author, Title, Document number.), as long as you do not use it for commercial purposes and you share it under the same conditions governing fair use.
The fair use clause allows expo67.museum users to use copyrighted works for private study, research, education, parody, satire, criticism, review, and news reporting, without the need for specific permission, provided that they cite the source, author, performer, producer, or broadcaster if such information is available in the source.
Expo67.museum does not provide legal advice to users regarding the applicability or otherwise of an exception to copyright. This is the sole responsibility of the user. However, it is strictly forbidden to commercialize or resell the content of the expo67.museum website, at any time and under any circumstances.
If you have any questions regarding the rights of use, reuse and credits, you can contact us via the form above.